Congress hall offers wide range of possibilities , e.g.

: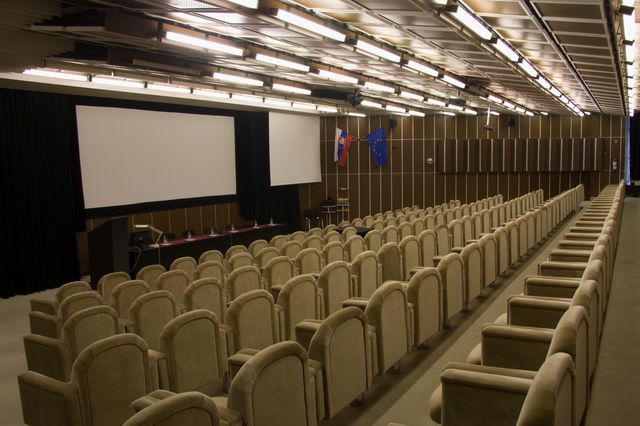 conferences
congresses
seminars
workshops
trainings
business dealings
presentations
press conferences
other special events
The congress hall has a capacity of  170 multifunctional seats (armchairs), with the possibility of increasing it to 200 seats, with additional chairs.

Equipment
Thanks to the modern technical equipment of our congress hall we are able to provide complex services on a high level. We ensure high quality technical support during the whole event. Available  equipment includes :
dataprojector – for large screen projection
projecting screen – size W x H = 5,5 m x 2,5 m
PC – connected with dataprojector
notebook – connected with dataprojector
microphones – 2 fixed and 2 wireless
overhead projector
flipchart
movable panels
high speed internet access – up to 100Mb/s
cable and wifi internet access

Optional services:
translation services can be arranged upon request
voice / video recording of congresses etc.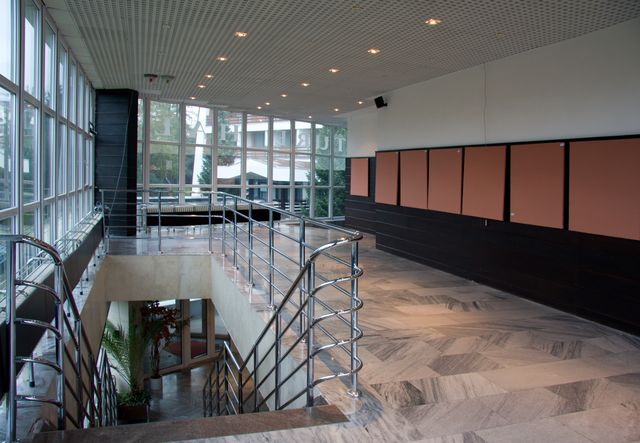 The space in front of the congress hall can be used for presentations of firms, using
either presentation stands or panels of the size (wx h) 0,93 m  x  1,00 m :
fixed, installed in front of the congress hall – 10 panels
movable (two – sided), can be used anywhere in the congress centre – 28 panels
Business lounge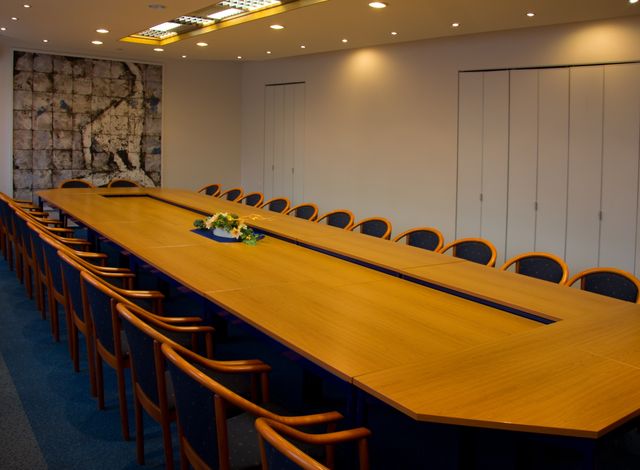 Our meeting room  can serve as a good place for organising business meetings, events or family celebrations – all this in a pleasant environment with a beautiful view of High Tatra Mountains, with capacity of 28 seats. Tables can be arranged in any configuration,  including class room set up ,which increases the capacity to 40 -45 seats. For larger groups of participants the meeting room can be used to serve meals  with up to 50 seats.
In the  lounge , there is also a modern presentation technology Huawei TP10 with the possibility of organising a video conference , as well as use of trigger screen when presenting via the dataprojector.
Guests can connect also their PCs/laptops to internet access or can use PC provided already connected.
Banquet hall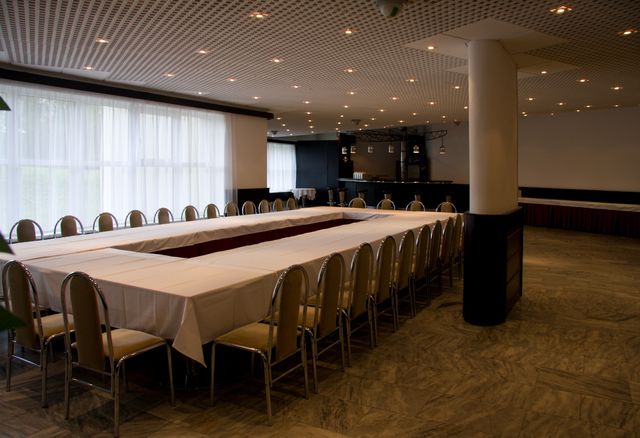 is situated near the congress hall and can be used for various purposes, e.g.- another lecture hall for larger congresses  with capacity of 100 seats , presentation space for  displays organising  graduation parties, discos and wedding celebrations. It is mostly used for organising  banquets, social events and receptions  with the  possibility of food service for  up 200 guests .